Tottenham striker Kane is now top goalscorer at the World Cup ahead of Cristiano Ronaldo and Romelu Lukaku
Gareth Southgate insists he would not swap Harry Kane for any other No 9 at the World Cup following his hat-trick against Panama on Sunday.
Kane is now top scorer at the World Cupfollowing his treble, which included two penalties, adding to the two he scored in the 2-1 victory against Tunisia on Monday.
Kane now has 18 goals in 26 appearances for England, and after being asked in his press conference whether his influence can be compared to that of Cristiano Ronaldo and Lionel Messi for their countries, Southgate heaped praise on the captain.
"He's there, he's up at the top. We wouldn't swap him for anyone at the tournament in terms of No 9s. We know that when he gets opportunities he's going to bury them, you sit there very confident in his ability to take chances.
"But as important in that is the way he sacrifices himself for the team, the way he presses, holds the ball up, and contributes to the overall game. He's not a player who just stands up front and takes chances. That's important in the ethic of the team we're trying to create.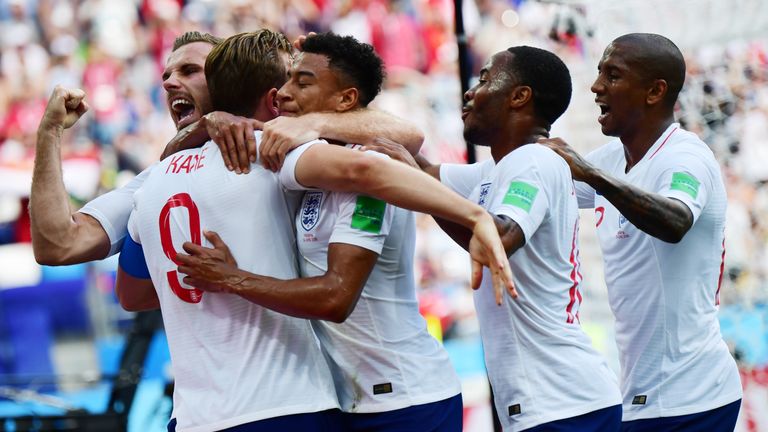 "Clearly the stage to do that is this one. He's started brilliantly. The penalty, some dismiss as being easy, but the length of time he had to wait to take it, the distractions to keep focused and refocus. It tells you a bit about the mental toughness he's got."
England were 5-0 up at half-time as Panama self-destructed before the break, but Southgate insists there were parts to the performance which did not reach Monday's showing in Volgograd, and he even admitted he did not like the first 10 minutes.
"Today I didn't particularly like the first 10 minutes of the game. Understandably we were a little bit edgy, with Panama setting up 6-3-1. Once we worked it out there was some lovely bits of play in the first half.
"It's strange because I enjoyed the win against Tunisia more, because of the tension in it and you get over the line when you're really under pressure was very, very special for me. Just before half-time the game was done today so it was a very strange feeling watching the second half and trying to encourage the team to play professional.
"I think we probably at times played better the other night than we did today, but today we were more ruthless in front of goal."
Southgate also said it is important for England to keep momentum when they face Belgium on Thursday, despite the possibility of a simpler knockout route if they finish second in Group G.
"I think we would want to keep momentum, keep progressing as a team. I've heard talk of whether it's better to finish first or second. I'm not sure how we're going to work all of that out in all honesty, so let's just go and enjoy the game again.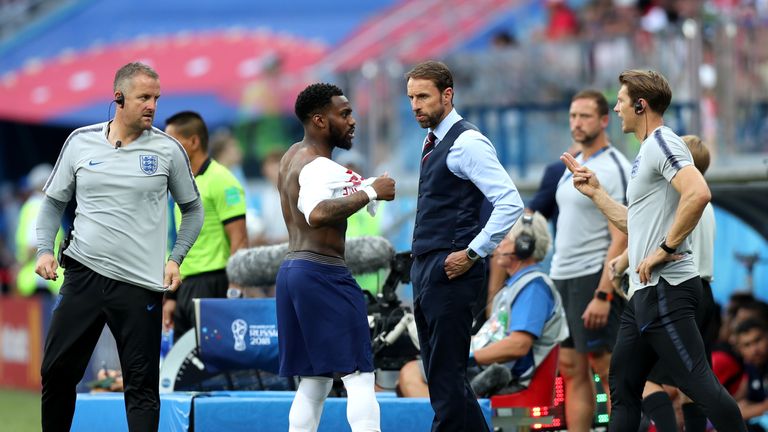 "It's nice that it's a game where we're not up to our neck in pressure, so we've got some decisions to make because the harmony of the group is important to me."
Finally, the England manager jokingly commented on his own dislocated shoulder suffered while running last week, and said Dele Alli is progressing well after his thigh strain.
"Mine's well strapped. It's fine. I wasn't going to stand with a sling on my bloody arm, that's for certain!
"But Dele is progressing well. He hasn't had the opportunity to train on the field today, and we'll know exactly how close he will be for the Belgium game after tomorrow."
Comments
comments