Defending champions Germany crashed out on a day of World Cup drama in Groups E and F, but what does it all mean for England's knockout prospects?
Gareth Southgate's side are already through to the last-16 having beaten Tunisia and Panama in Group G, but the outcome of Thursday evening's meeting with Belgium will dictate whether they go through as group winners or in second place.
Which scenario would provide a more favourable route to the final? Here, we take a look at what might be in store – and why a second-placed finish might be preferable.
World Cup group tables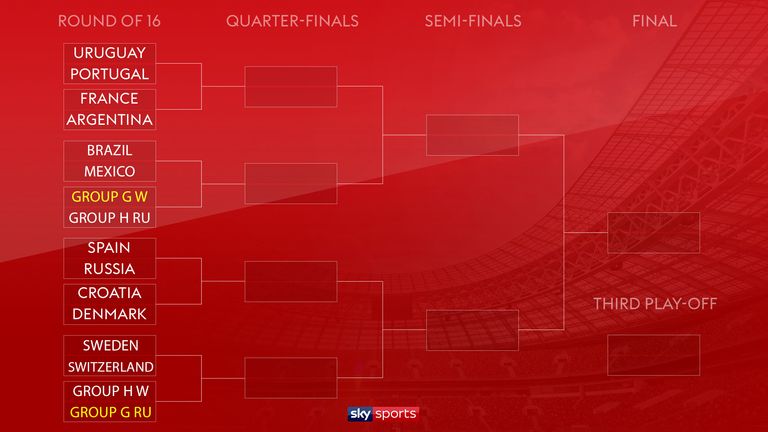 If they win Group G
England currently sit above Belgium at the top of Group G owing to their superior disciplinary record (they have received two bookings to Belgium's three). If they stay there after Thursday evening's meeting between the two sides, they will face the runners-up from Group H in the last-16.
As things stand, that would be Senegal, who are on four points in Group H, behind Japan on head-to-head record and one point ahead of third-placed Colombia, who they face in Samara on Thursday. Poland, pointless after two games, are the only team from Group H who cannot qualify.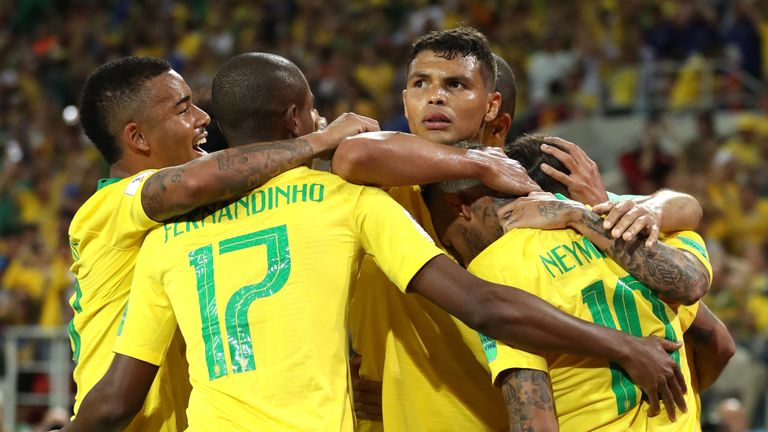 If England go on to win that last-16 game, be it against Senegal, Japan or Colombia, they will face the winner the last-16 tie between Group E winners Brazil and Group F runners-up Mexico in the quarter-finals.
Negotiate that, and England will face one of France, Argentina, Uruguay or Portugal in the semi-finals, with France and Argentina playing each other in the last-16 in Kazan on Saturday and Uruguay and Portugal going head-to-head in Sochi on the same day.
If England win their semi-final having finished as Group G winners, then their possible opponents in the final will be Spain, Russia, Croatia, Denmark, Sweden, Belgium, Switzerland and the winners of Group H (one of Japan, Senegal or Colombia).
A possible route to the final if England win Group G
Last-16: Senegal
Quarter-final: Brazil
Semi-final: France
Final: Spain
If they come second in Group G
Finishing runners-up in Group G would mean a last-16 tie against the winners of Group H. At the moment, that's Japan, but it could alternatively be Colombia or Senegal, depending on results in the final round of Group H games on Thursday afternoon.
If England win that last-16 game, they will face the winners of the last-16 meeting between Group F winners Sweden and Group E runners-up Switzerland – a far kinder prospect than a potential last-eight meeting with Brazil.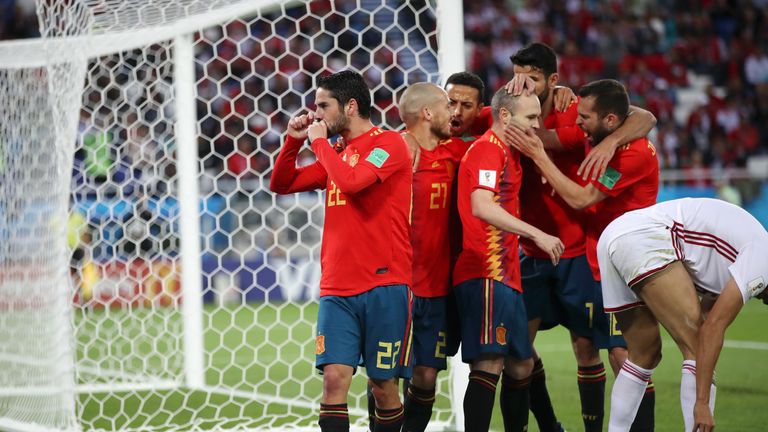 Beat Sweden or Switzerland, and their possible semi-final opponents would be Spain, Russia, Croatia or Denmark. At that point, those four sides will be narrowed down from Sunday's last-16 ties (Spain v Russia and Croatia v Denmark).
Reach the final from there, and England will face whoever has emerged from the other side of the draw, which could be any side from France, Argentina, Uruguay, Portugal, Brazil, Mexico, Belgium and the runners-up from Group H.
A possible route to the final if England finish second in Group G
Last-16: Japan
Quarter-final: Switzerland
Semi-final: Spain
Final: Brazil<" />" />" />
Comments
comments