Gareth Southgate says England will not try to plot their path through the World Cup knockout stages amid suggestions they would be best served trying to finish second in their group.
England take on Belgium on Thursday with top spot in Group G at stake. Both sides have already qualified for the last 16 after winning their opening two matches.
However, if Brazil finish top of Group E and Germany come second in Group F, whoever finishes second in England's group would avoid them both and plot a favourable route to the semi-finals.
Southgate is not keen on trying to manipulate the draw though, saying: "For our country, that would be a very difficult mindset to have. We want to win every game of football we go into.
"I don't know how we would go into a game not wanting to win and not wanting to play well. So, I think that's dangerous territory if we start trying to plot and predict where we might end up.
"I think we just have to keep playing as well as we can, keep preparing the team the right way, keep the momentum and I have to keep the squad involved. That's the one thing I think is really important."
John Stones, who scored his first two international goals in England's 6-1 thrashing of Panama on Sunday, echoed his manager's thoughts.
Discussing the clash with Belgium, he said: "We want to win. I think we've got to keep a winning run going.
"You've got to keep that momentum going. It's always an added bonus to take it into the next game.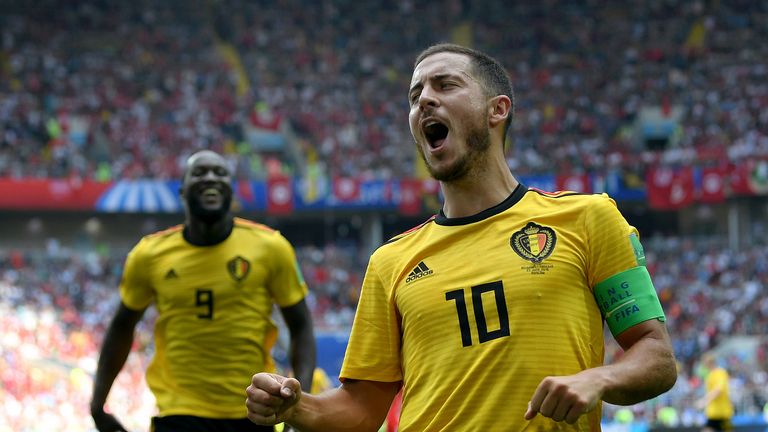 "I'm trying to keep improving and keep winning games. We want to be winners at the end of the day, that's why we're in the competition."
While Southgate is planning on playing for the win against Belgium, he does acknowledge that Roberto Martinez's side are more than capable of beating his team.
"Over the last couple of years we've played all the top teams – we haven't been able to beat any of these teams yet," said Southgate.
"We all know the quality of the Belgium squad and the individuals they have. But we think we can be competitive in all those games – and let's see.
"We are improving and I think the lads are gaining belief in what we are doing and confidence from their performances. I've said all along I don't want to limit what they feel is possible and that's still how I feel."
Comments
comments