lkay Guendogan endured boos from Germany fans when he came for the last half an hour against Saudi Arabia
Joachim Loew has slammed Germany fans who booed Manchester City midfielder Ilkay Gundogan during Friday's 2-1 World Cup warm-up victory over Saudi Arabia.
Gundogan caused a political storm last month, along with Arsenal playmaker Mesut Ozil, by meeting Turkey president Recep Tayyip Erdogan and handing over a Manchester City shirt signed to "my president".
Gundogan and Ozil, who are both German internationals born in Gelsenkirchen and of Turkish origin, met Erdogan in London on Sunday alongside Everton striker Cenk Tosun.
Erdogan is in the middle of campaigning after he declared snap elections last month and the German Football Association (DFB) said the players had "let themselves be exploited".
"The fact that a national player is booed like that helps nobody," Loew told broadcaster ARD.
"What should Ilkay do now?
"He took a picture, okay, but he has addressed it with the press and underlined his support for German values.
"The topic has to be ticked off."
Before kick-off, Germany's team director Oliver Bierhoff attacked the German media for constantly bringing up the Erdogan controversy in press conferences.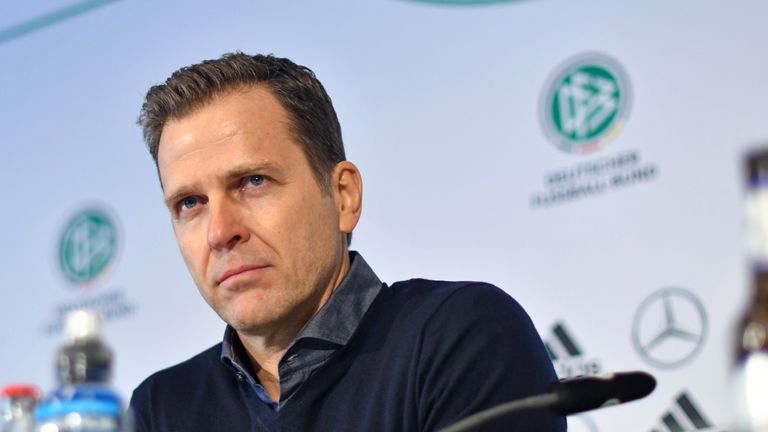 "You keep mentioning it every day, because you have no other topics to talk about," he fumed.
"You can ask the questions, but you just have to accept when someone says, 'I'm not talking about that anymore'."
Germany's victory over Saudi Arabia ended a five-match winless run. Timo Werner put them ahead and Omar Hawsawi scored an own goal before Taisir Al-Jassim got one back for Saudi Arabia after 85 minutes.
Germany play Mexico in their first World Cup match on June 17 in Moscow.
Comments
comments