It has been called Belgium's 'golden generation' but there is a reason why the country produces such an unusual number of star players. In conversation with Bob Browaeys and Steve Lawrence, Adam Bate discovers how exactly Belgium have managed to do it…
It has become a feature of seminars around the football world. Representatives from Belgium are quizzed about the reasons why a country with a population of just over 11 million people finds itself ranked third in the world behind the giants of Germany and Brazil. They will go to this summer's World Cup among the favourites to win the whole thing.
Eden Hazard and Kevin De Bruyne are rare talents indeed but Belgium possess a depth to their squad that is the envy of Europe – and that's just the start of it. The under-21 team is top of its qualifying group and no team won more games at the recent European Under-17 Championships in England. This is not a golden generation, it is a steady stream of talent.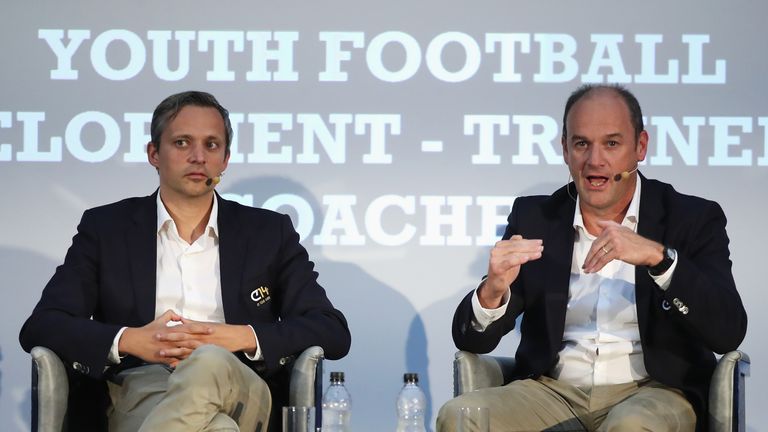 It is a result of a transformation of the country's youth structure at the start of the century – the so-called Project 2000. When the talent pool dried up, Belgium did something about it, with spectacular results. As a youth coach and administrator, Bob Browaeys played an integral part in that process and rejects the notion that this is a mere coincidence.
"Of course, there are some players that you cannot produce just because of a system," Browaeys tells Sky Sports. "Players like Eden Hazard or maybe Kevin De Bruyne, for example. It was the same with Belgian tennis when they had Kim Clijsters and Justine Henin. But when you see the number of players, it is clear that it is not just the 23 who are in Russia.
"Roberto Martinez had a very difficult job picking his squad because there are some very good players not going to the World Cup. Look at the under-21s. Look at the under-17 team who did so well in England. We have a very good under-16 group too. I am sorry but it is no coincidence. We have a system and we have a vision. It is not only a golden generation."
So how did they do it? The starting point was to appreciate that a country the size of Belgium had to focus on maximising the potential at their disposal. Other nations might be able to accept natural wastage but that was not an option for them. Rather than giving up on less obvious talents, Belgium sought to nurture them to help fulfil their potential.
Late-maturing players
Browaeys is an associate of Cruyff Football, the organisation that continues to spread the vision of Johan Cruyff around the globe, but it is the work of a colleague there, Englishman Steve Lawrence, that has helped to raise awareness about the concept of relative age bias. He understood that older players within an age-group are at an advantage.
Lawrence's interest in the subject was sparked by Arsenal's decision to release his son Jamie, now a two-time title-winner in Slovakia. It took him on a journey of discovery that highlighted the long-standing problem that those born within the first part of a year-group are much more likely to make it the top because of selection and opportunity bias.
"Historically, relative age bias dates from so long ago that is has become part of our cultural attitude," Lawrence tells Sky Sports. "It derives from the seasons and the harvest. We are going back to the days of Henry VIII here. Children were involved in the harvest and, when things started to relax, that is why the academic year for schools began in the autumn.
"You see evidence of this relative age bias in the early Olympic Games. There was a 60-40 bias in favour of birthdays in the first half of the school year based on September birthdays. That shifts after the Second World War because many sporting associations switched to a January cut-off for their youth competitions. That proves it is to do with the cut-off date."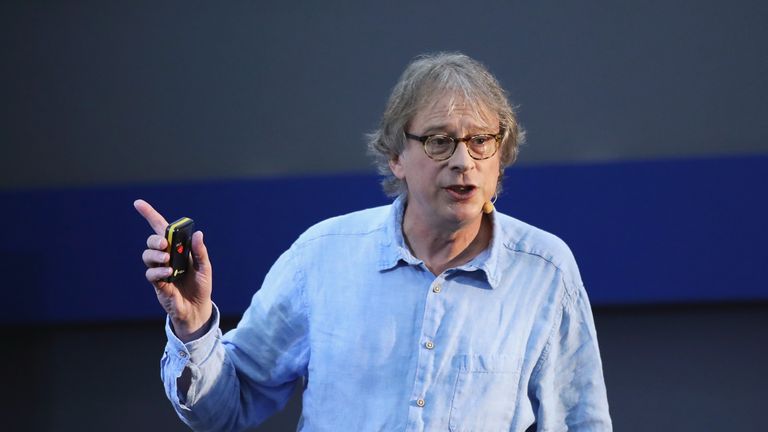 Lawrence submitted a paper on the subject for the Dutch FA and the research continues. Studies in Belgium have since revealed that more than 40 per cent of the country's elite youth players were being born in the first three months of the year. Only a fraction of those born in the final months were emerging through the system. Talent was being missed.
"The paper I did showed unequivocally that the older team will beat the younger team over a broad spectrum of matches by an amount that is equivalent to home advantage," adds Lawrence. "We play leagues on a home and away basis precisely to remove that bias. What do we do for relative age bias? You can't do that with the age of the team.
"If you go into competition at the highest level, you have to put the oldest team onto the field. That is why Bob instituted the idea of parallel teams. So at the various age groups Belgium run a separate side for the other, second half of the year. They have been doing it for many years now and it is a way of picking up those players who do not get the opportunity."
Belgium formalised their futures programme, still under the auspices of Browaeys, back in 2008. Ever since, alongside their age-group sides, they have also run a group for those players who might be denied opportunities. "I think it is a fantastic project because we give late developers equal chances and they deserve that same attention," explains Browaeys.
Yannick Ferreira Carrasco is a good example of one of Belgium's late developers
"I am convinced that for a small country every talent needs to be nurtured. It is very important for us. Is it because of our futures programme that we have a better senior side? It is difficult to prove that link but I believe in it and I am convinced that if a federation does nothing for the late bloomers then you end up losing maybe 25 per cent of the players.
"Yannick Carrasco was in the 2008 group of late-maturing players but we have lots of other players who are older than Carrasco. Thibaut Courtois was a little bit late too but we had not officially started the project then. He was not the goalkeeper for the under-15s, the under-16s or the under-17s, that was Koen Casteels, but he remained involved.
"Dries Mertens was a late developer. He was making his own pathway and had to go back to the third division. That shows that you need a bit of luck and you need coaches who are willing to work with late-maturing players. When clubs are not willing to do this it makes it much more difficult for us so we have tried to change the culture in our academies.
"We are working with clubs to change their talent identification programme and we are seeing some improvements but not enough of the clubs are interested. Strength is still important at the age of 14 to 16 in order to perform and the problem is that youth coaches are too focused on winning rather than developing players. That has to change."
The next generation
Despite more than a decade of work on the subject and countless success stories, the challenge is an ongoing one. Browaeys feels mixed emotions about the fact that there are still players in Belgium's futures squads who are at smaller clubs. He is frustrated that they are overlooked by the bigger sides. He is proud that the national team is sticking with them.
He is also encouraged by the fact that Belgium have just played a four-nation under-15 tournament against Sweden, Denmark and Czech Republic that was specifically aimed at late-maturing players. There is support too from the Olympic committee who have recognised that this problem exists in other sports too. But Browaeys wants to go further.
"Look at the birth dates of players in the youth teams here in Belgium," he says. "There are still too many born in the first few months of the year. We are still missing talent and I am convinced it still remains as much as 25 per cent. We must avoid it. We also want to do more on the mental side of late-maturing players as well as the physical. That will be interesting."
There are plans afoot to increase the focus on dribbling as a key skill and also an appetite to put futsal at the heart of youth development. "We are focusing a lot on our futsal teams," he adds. "We want to encourage our national teams to play more of it because is also a fantastic learning environment for our players and we need to integrate it much more."
Browaeys is also looking beyond the World Cup and even Euro 2020 to ensure that Belgium can maintain their success once the star names have moved on. He is acutely aware of the dip that France suffered after their success in 1998 and 2000 as well as the challenges that Spain are facing in bringing through young players because of the log-jam of older stars.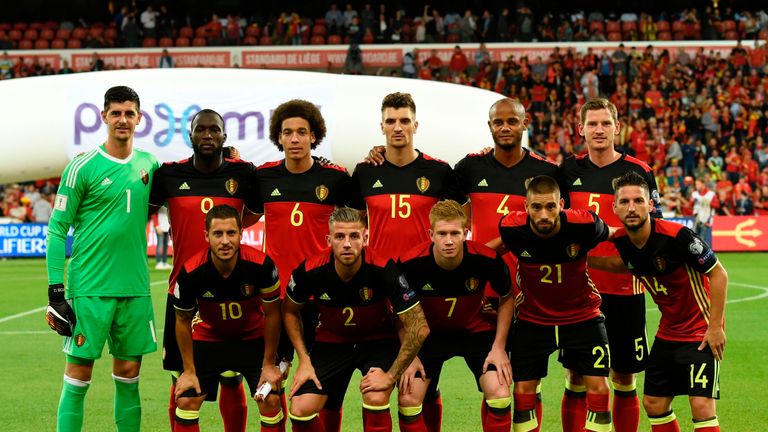 "It won't be easy because 10 years ago the players who are in the senior team now had chances to play for them as teenagers," he explains. "There was a lost generation so they were able to get lots of experience early. Now we have a lot of good players it will be very difficult for the young players to become part of the senior squad.
"After the World Cup and the next Euros, some of these players will be too old. That makes it even more important to focus on the under-20 World Cup, the under-21 Euros and maybe the Olympics. They will need that experience of playing tournaments at the highest level. It will be a big challenge but we need to prepare for the future after this generation."
It is clear that there will be challenges ahead. But those in Belgium have shown a willingness to be open-minded and innovative in the search for solutions. With coaches such as Browaeys involved, it seems impossible to imagine that the relentless pursuit of progress will come to a halt – even if Belgium do go on to win the World Cup in Russia this summer.
"We started in 2000 with a vision that focused on individual development of players," he concludes. "We never thought Belgium would be second or third in the FIFA rankings. But we have to stay humble and keep working hard because we know it can change. We have to keep improving our system because I am convinced that we can still do things even better."
Comment below to get involved in the debate.
Comments
comments