Anthony Joshua could be made to wait for a Deontay Wilder fight after the WBA ordered him to sign for a mandatory title defence against Alexander Povetkin "within 24 hours".
WBC champion Wilder has yet to return a contract for a massive unification fight with Joshua for all the world heavyweight belts and the WBA have grown impatient with the drawn-out negotiations, ordering the British star to instead fulfil his title obligations to Povetkin.
WBA president Gilberto Mendoza had granted Joshua an extra month to continue talks for a fight with Wilder, but with a deal yet to be agreed, he has called on AJ to finalise a bout with mandatory challenger Povetkin.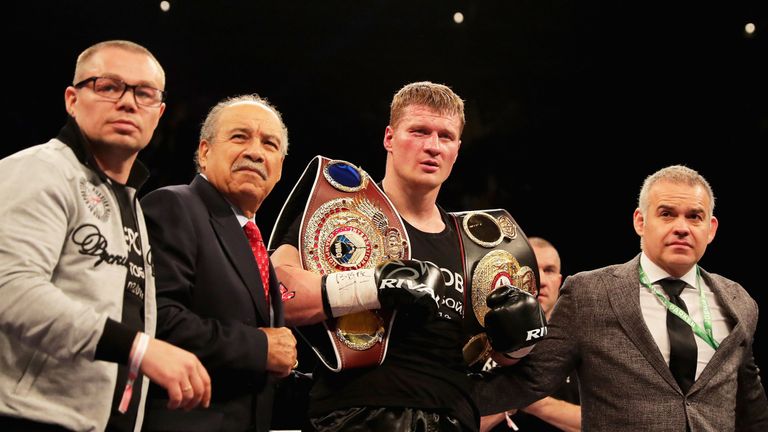 Gilberto Mendoza said: "Today the WBA requested an answer from Anthony Joshua's team regarding his fight with the mandatory challenger Alexander Povetkin.
"The WBA have allowed over a month extension to negotiations with Povetkin and also ongoing discussions with Deontay Wilder.
"It appears the Wilder team have not returned the contract for the fight and therefore we are requesting a date for the Joshua versus Povetkin fight with immediate effect."
Comments
comments