As the 2017-18 campaign came to the last few weeks, the Manchester City players became conscious of the need for a feat to truly commemorate their fantastic football this season, but their 100-point record is not just a fitting signature for their season. It is also a fitting signature for the entire Premier League season.
It is entirely appropriate that 2017-18 will remembered for a number, because this campaign feels like it represents something of a culmination of the effect of the most important numbers of all: the vast money in the league, and where it goes. It runs right through the Premier League, conditioning everything to a greater degree than ever before, right down to the discussion of it.
Consider even what this magnificent Manchester City are as a team. They are not just champions. They are the dream of every single owner who has been attracted to the Premier League's gloss, not least that archetype of owners, Roman Abramovich. This was a project – with that word never truer – exquisitely executed to the maximum degree, playing idealised and ideal football, and of course created and perpetuated by the biggest budget the competition has ever seen.
It's not all down to money, of course, since it's also about having the nous and ability to properly make the most of that money. That is what Pep Guardiola has done, and that is precisely what City hired him as the final piece for.
He has used that money to remould the Premier League and its parameters, racking up the type of point haul and asserting the type of dominance that we had commonly seen from his Barcelona and Bayern Munich sides, but were not seen as possible in England regardless of how much money you have.
Some sources within the broadcasting world say the prospect of long-term City dominance has been discussed there, and not without a little worry.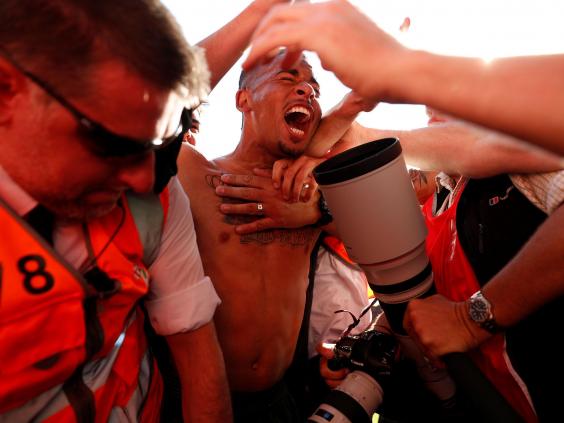 Right now, City's success has also created some worry for the rest of the top six, as well as something of an identity crisis about what constitutes success this season, with much of that coming down to what money is spent. Jose Mourinho has repeatedly pointed how much City have spent in what has been an oddly unfulfilling season from Manchester United despite finishing their highest since Sir Alex Ferguson retired. Mauricio Pochettino has meanwhile repeatedly pointed to how little Tottenham Hotspurcan spend compared to everything else as they finish in the top three for the third successive season. That is impressive long-term progress for the club, despite the slight sense of short-term stagnation.
Liverpool's Champions League run – and destruction of Manchester City along the way – has left them immune to such feelings, and energised by the performances of the player who will be most associated with 2017-18 in Mohamed Salah.
All of that has however only put more focus on the dismal way Chelsea have allowed themselves to be dislodged as champions again, and how Abramovich is spending the money there. All the talk is there will now be a big rethink, something that has already taken place at Arsenal.
It is also arguably fitting, too, that one of the most vocal critics of "financial doping" and the effect of money on the game bows out just when we see that full effect. Arsene Wenger's departure also means that the biggest managerial change of all comes at the end of the season that has seen a bigger number of managerial changes than any other.
Some of them obviously had to be made, and something else the 2017-18 season will be remembered for is the haplessness of Alan Pardew's reign at West Brom, but some of them were also down to a new trend connected to money.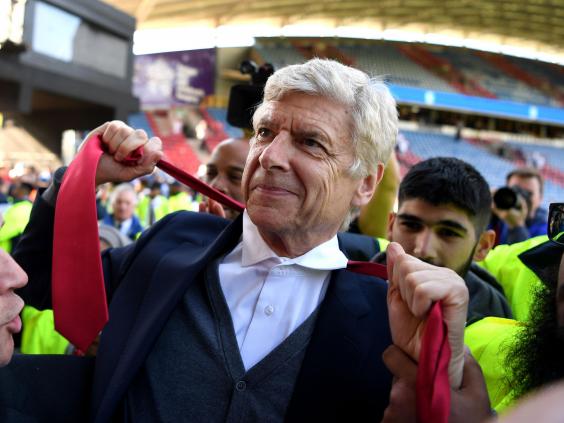 The economic stratification of the English game has not just created a hard top six, but also a fluid bottom 10 to 14, who can get very quickly and abruptly spooked by the possibility of falling out of this lucrative competition.
That has also created an irony, that became particularly pointed and present this season. Although the Premier League successfully sells itself as this great entertaining show, the desperate desire to stay in it has seen many clubs panicked into appointing safety-first managers who don't exactly play the most sellable football. It has created a situation this season where the supporters of so many clubs, at various different points, have seemed so disenchanted with who is in charge. That has been the case for West Brom, Swansea City, West Ham United, Stoke City, Watford and Everton.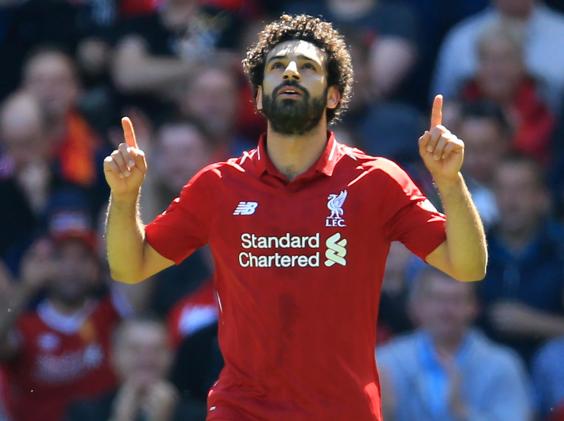 It feels like it is an issue that is going to get more prominent over the next few years, and will be worthy of further discussion, especially as the champions lead the way with sophisticated attacking football everyone would like to be playing.
In this, it is all the more relevant that three sides who had previously been considered model clubs went down, although that was after all had strayed from the way that defined them. The grand eight-way relegation battle that did look possible as recently as February never quite developed and, as interesting as the season was in terms of some storylines, that is fitting with the campaign too.
It often entertained, but never felt very intensely involving. That's not really down to money, but just the kind of thing that happens from time to time. We are however in a time where the top six get more points off the bottom 14 than ever before, due to the financial gaps, and that does have influence here.
The situation also means that those who defy the economic reality should receive all the more credit, and that was exactly the case with Sean Dyche's Burnley and David Wagner's Huddersfield Town.
They didn't get 100 points, but their numbers are almost as impressive in their own way, because of the way the game has gone.
FOR MORE: CLICK ON
Comments
comments