Pep Guardiola's men have swept all before them and now have the 100-point landmark in their sights – but how do they match up when compared to the great teams of the past?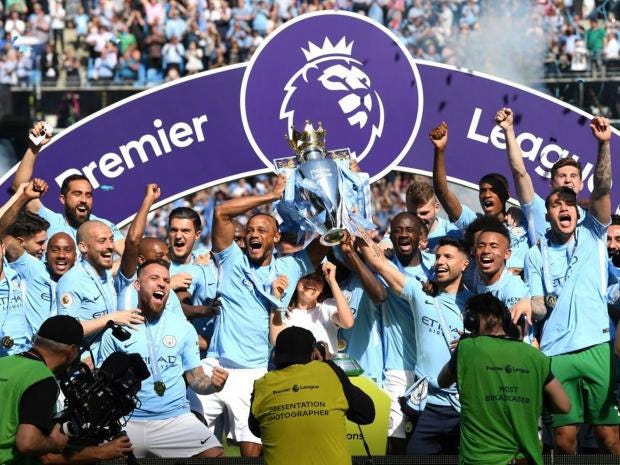 It was after an extremely rare Manchester City low point in this season of exceptional highs, when Pep Guardiola was "driving himself up the wall" about how they got eliminated from the Champions League by Liverpool, that the players realised they now needed to do something to properly symbolise just how great they'd been.
They have emphatically done that, and may yet go further. Breaking the goals record stands as testament to their claim as the Premier League'a>s greatest ever attacking team, while breaking the points record will stand as their primary achievement, what will instantly be brought up when their quality is recounted. They have overtaken Chelsea 2004-05 in more than one way.
To claim the 100 points, then, would be the gold-standard feat to properly emboss their campaign in the wayArsenal's undefeated league season was.
As to whether City's feat is superior to Arsenal's and they are the Premier League's greatest ever team full-stop… that's a bit more complicated. Now that records have been broken and we're in the realm of greatness, however, it's an entirely fair and fun conversation to have. If the points record stands as their legacy, the question is then where City stand in this pantheon.