The keeper's future will be decided by Jurgen Klopp, who decided last autumn to give him the rest of the season to prove himself capable of seizing an opportunity Simon Mignolet was not able to
The tears inside Kiev's Olympic Stadium did not dribble only on to the already sodden shirts of those on the pitch. Near the half way line behind Jürgen Klopp's dugout, sat two family members that had travelled to Ukraine to watch Loris Karius. The sight of his mother staring into middle distance, looking away from the game while it was still going on as she held his sobbing girlfriend prompted Klopp's wife Ulla to move a few rows and try to offer some reassurance. At the end of the game, while Karius lay on the floor the three women – all of them connected by the desperation of it all – stood there, wrapped in each other's arms.
Karius is a confident character and he is smart. At Manchester City, where he spent several years of his youth, the coaches there – as well as some teammates – were intrigued by his Lehmanneqsue sense of place, which can translate either as a healthy arrogance to those who believe in you, or border-line delusion to those who do not.
Karius' future will be decided by Klopp, who had decided late last autumn to give the rest of the season to prove himself capable of seizing an opportunity that Simon Mignolet was not able to, despite the ridiculous number of chances that came his way.
Mignolet will leave Anfield over the next few months and it is likely that Danny Ward will follow him, the Welsh international who has played only one League Cup game since returning to Melwood from Huddersfield following a successful year in the Championship where he proved himself as a crucial member of a promotion winning team.
Liverpool, then, have arrived at a junction where they might need to sign as many as three new goalkeepers in one summer. There is a belief inside the club's academy that Kamil Grabara, the Poland under-17 international, could emerge but as Karius has reminded, the goalkeeping position at a club the size of Liverpool is a role where expectations dictate that you are not really allowed to learn on the job. If you are young, and Karius is by goalkeeping standards – he will be 25 next month – then you have to learn quickly in order to gain the trust of the Kop.
The influence of the crowd in relation to any goalkeeper's progress cannot be ignored, as David James will testify. Inside Kiev's Boryspil Airport, the Liverpool supporters on Sunday morning in discussion about the events of the night before were sympathetic towards the emotional challenges that Karius will face and yet the consensus was that he should not remain as the club's number one.
John W. Henry had name-checked sporting director Michael Edwards as being a major influence in Liverpool's surge to the Champions League final during an interview held over email with the Associated Press last week. While Edwards had always pushed for the signing of Mohamed Salah >and he has been justified in that judgement, he also suggested Karius in the course of the 2015/16 season and this proposal received support from Klopp, who had not signed a new first choice goalkeeper since his time at Mainz. At Borussia Dortmund, he inherited Roman Weidenfeller and it was a relationship that worked.
The question marks about Karius related to his career inside the German national team system, which has not progressed beyond one appearance at under-21 level. Like Klopp, Karius' platform had been at Mainz following his departure from City in 2011 but unlike Klopp, Karius did not have the benefit of another move before returning to England and it is unlikely Klopp would have been ready for Anfield without his experience in Dortmund first.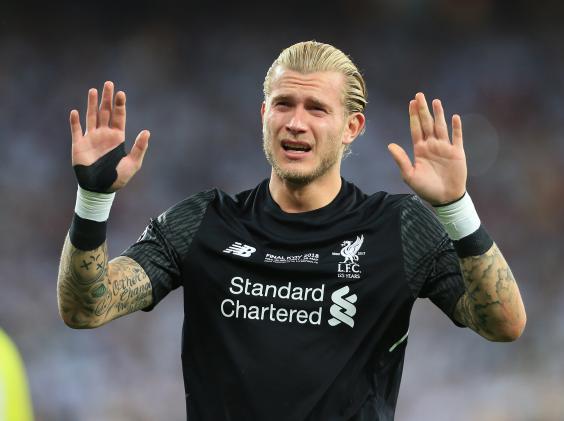 Even before the nightmare of Kiev, Karius' future has been in the balance because Klopp is seeking improvement, whether or not whoever comes in arrives as first choice. Though a move forJack Butlanda> was denied by Liverpool, there has long been talk inside Stoke City's dressing room that he will end up at Anfield.
Considering Pepe Reina replaced Jerzy Dudek barely a month after his saves in a penalty shoot-out won Liverpool their last Champions League title in 2005, Klopp – as much as he should deal with the matter with Karius sensitively – will surely now recognise that the position has the potential to define whether memories from his era is brushed in silver or gold.

a>
Comments
comments