It's undeniable the main threads in Conte's 'tailored suit' of a team have come loose – but despite that his future at Stamford Bridge feels far from decided
At Chelsea's Cobham training ground on Tuesday, it was the big untouched topic, hovering over everything. The players had their media day ahead of the  hFA Cup final and, amid all of the discussion about a difficult season and what the match means, there was very little talk about what it all means for the man in charge. The man in charge for that one last day, at least. Questions about  Antonio Conte were mostly evaded, or only lightly touched upon. It was all left hanging there. Only Willian betrayed the fact that it's one of the biggest issues at the club right now, with an "Oh boy!" when asked.
That stand-offishness and loaded silence reflects the situation as a whole.
Almost everyone expects the FA Cup final to be Conte's last game as Chelsea manager, but no one can yet outright say it because there is something of a stand-off between the coach and the club.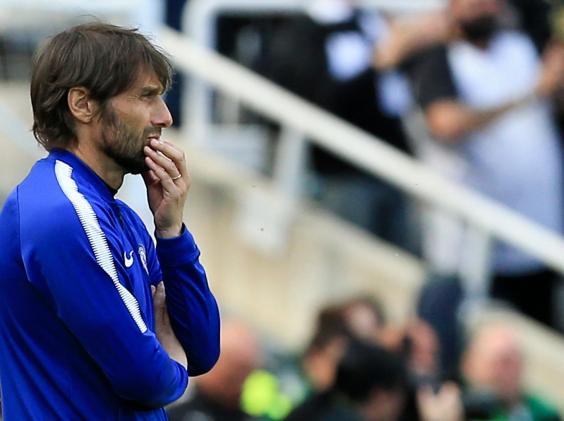 The circumstances mean both sides want a change but the top-loaded dynamics of the European game right now have played out so that the Italian doesn't have a job of his status to walk into and Chelsea don't have an ideal replacement, with that pursuit complicated by the fact their available finances could be affected by how much Conte is paid. The 48-year-old does not want to walk away from such a salary without a similar role to walk into, and Chelsea don't yet want to have to resort to the kind of pay-off that might be required for change.
It's all a far cry from a year ago when every player was honestly gushing about the manager, and he himself was in a Stamford Bridge boardroom alongside the Premier League trophy, happily imploring all there to drink the celebratory glasses of expensive champagne in the Italian way.
But then this whole season has been such a far cry from what Conte is used to, and wants. He is a manager relentlessly obsessed with winning, so it has eaten away with him to not be competing for the title, let alone the fact they were so far away. He has hated this.
Where the blame lies for that is a bigger question, and both sides probably bear a big part of it. The last few weeks of the Premier League season speak to much of it.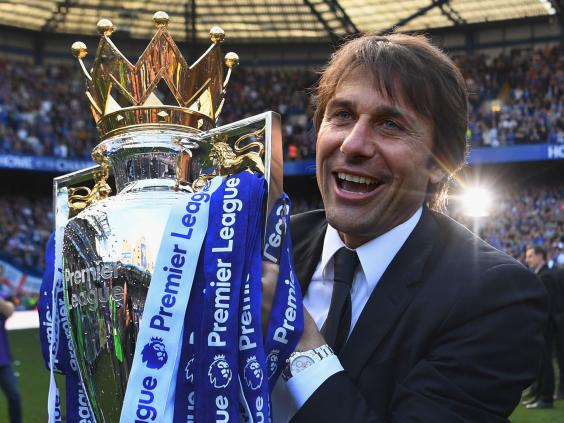 Out of what had been a hugely difficult situation, Conte impressively got Chelsea back on track to go on a focused winning run, culminating in that victory over Liverpool that put them within touching distance of a Champions League place again. The players felt "the fire" again. They were pumped. They looked more like themselves, like the defending champions.
That fire was then dampened by Conte's curious selection against Huddersfield Town in the last home game of the season. Just when Chelsea could at least have put full pressure on Liverpool, and the squad really believed they could pull it off, the manager opted against a full team.
That should not be used as an excuse for the players drawing 1-1 at home, but it did perturb them. What perturbed them more was Conte's unwillingness to take any responsibility after the game, feeding into the collapse against Newcastle United.
These last few weeks represent a lot of the last two years in microcosm, albeit without the undisputedly brilliant success of that 2016-17 title win.
Because, if Conte's time at Stamford Bridge is to end at two years as everyone expects, it is impossible to argue he is not overall in credit. He has been a success, and that is without even considering the caveat that the nature of Chelsea as a club means it shouldn't overly affect the overall reputation of any manager's spell there.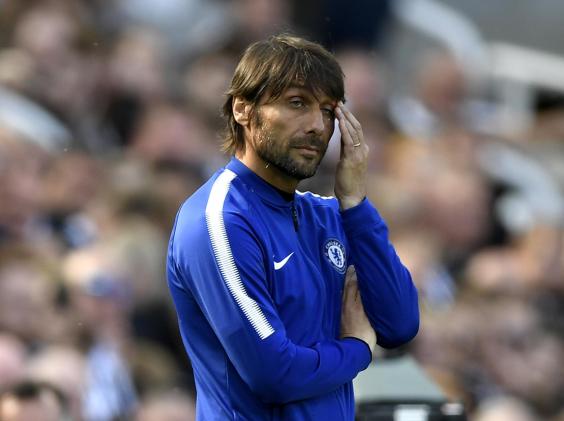 Consider, first of all, the circumstances he walked into. Chelsea had just suffered an unprecedented meltdown in "the Mourinho season" – one of the many memorable phrases Conte coined in his time there, in one of the few occasions that England saw his willingness for public clashes – with a squad situation that those close to it described as a "basket case". It wasn't even like his first window to start rectifying that went well. Conte got none of the first-choice signings he wanted, and he had made his unhappiness known in late August 2016 – just as he would in late August 2017.
The big difference – and what really made a difference in the 2016-17 season – was that Conte's complaints stopped once the transfer window closed. He displayed an admirable willingness to adapt. The Italian assessed what he had in his squad, "tailored a suit to fit them", and then maximised everything within that squad to go and brilliantly win the Premier League.
It was proof that Conte was one of the finest tactical minds in the game.
It was also a lesson for a Premier League by then so profoundly conditioned by money. The manager that won it showed the real value was adapting to what you had, rather than always wanting to buy more. This was management in its purest form. Victor Moses' transformation was representative of his triumph. Conte had proven himself perhaps the finest tactical mind in football.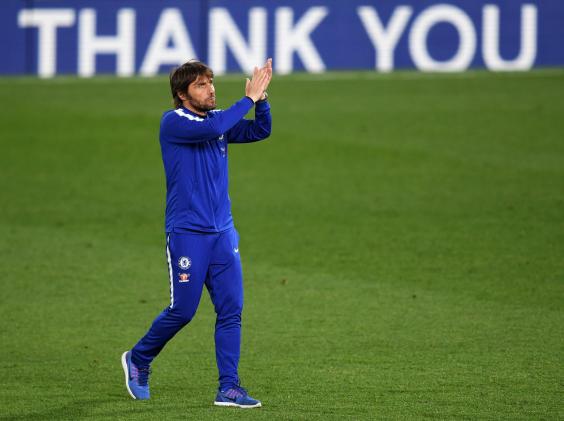 It's just that it was a lesson he was himself willing to teach again or learn from – and there is a fair argument over whether he could have.
Having already won the title with constrained expenditure, the Italian didn't feel he should have to try to again. He felt he had earned greater backing, something that was all the more important in the face of greater spending by Manchester United and – especially – Manchester City. Conte felt that should have been his reward.
He instead only encountered frustration, and this time wasn't willing to shut it out once the transfer window shut. This time he didn't just get on with it and adapt.
It became a theme of Chelsea's season, to the point it created real difficulties with members of the club's hierarchy. There are said to have been some particularly tough exchanges between Conte and director Marina Granovskaia.
Many other key figures just became fed up, especially when the manager insisted on older signings familiar to him, and signings that the club's general policy meant they were just never going to indulge. And this was the rub.
Even if Conte was justified in his initial complaints, he took them too far – and crucially – took away the previously singular focus of the atmosphere around his team.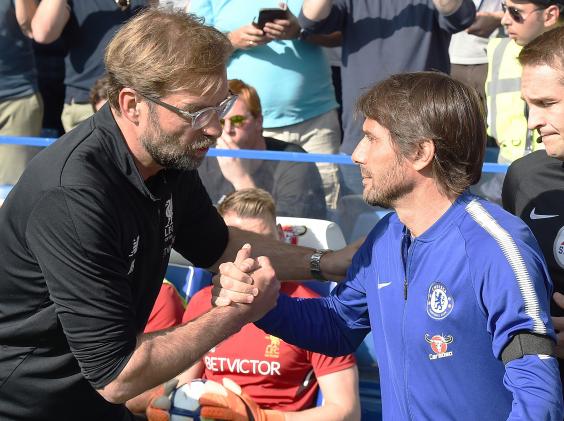 The manager regularly complaining about the quality of his squad set a different atmosphere for that squad, and had some subconscious effects. The extreme confidence and focus of the previous season had been diluted and, as is so important in football, any player had an excuse for under-performance. This is how the collapses against Bournemouth and Watford happened.
This also fed into other issues.
The repetitive nature of Conte's tactical sessions, and relentless nature of his physical sessions, had always been tough for players. Many felt they were "boring", but were more than willing to put up with it once they were in with a chance of winning. Then they were "brilliant", more than boring.
Once Chelsea stopped winning, though, the complaints really started. Some of the Chelsea players are now said to want a more attacking manager, rather than one insisting on five at the back, but this almost sums up the debate.
Conte would define himself as a manager who always wants to take the game to the opposition, to assertively play on his team's terms, but who has had to adjust and compromise at Chelsea because of the players available to him. This – from his side – has been the reason for more defensive and less exciting football.
Wherever the truth lies, something else is undeniable. Main threads in Conte's "tailored suit" of a team have come loose. It's hard then to know what the next thread of his career might be, if he does go. The latter is complicated by the conspicuous lack of options.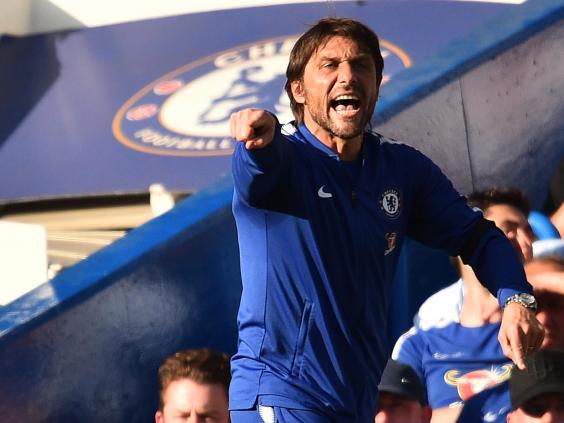 While there is a growing argument that Conte is creating problems for himself by having problems with his superiors in successive club jobs, that is not the reason for the lack of options now. That is more down to the economic stratification of the game, since his time at Chelsea has still proved him one of the finest in the game.
Paris Saint-Germain had been interested but Thomas Tuchel won the majority vote among decision-makers there. Milan are still keen but the issues there mean it is currently not a job of sufficient status. And that is key. It's got to the point where a manager as exceptional as Conte can only go to a select few jobs. Coaches of that status can no longer really go to a Valencia – say – for a season, in the way they would have up to the late 1990s, because of the gap between such clubs and the true elite.
Conte thereby might face a spell out of the game, if it comes to that. That's not something he's accustomed to, either, given how restless he got in the intervals of international management with Italy.
If Saturday is to be his last match for Chelsea, though, it at least closes on the situation he is most accustomed to: competing for a trophy.
That has meant there has been a focus about his work again this week, a determination among the squad. 
It could yet lead to a contented farewell, if still a complicated one. That no one can definitively say it's the end, despite everyone feeling like that, says it all.
Comments
comments