The Spain great is leaving the club after 22 years.
Andres Iniesta has bid an emotional farewell to Barcelona after 22 glittering years at the Nou Camp.
LaLiga champions Barca claimed a 1-0 win over Real Sociedad and it was a fitting finale for the 34-year-old, who lifted the trophy for a ninth time.
Addressing supporters on the pitch after the final whistle, Iniesta said he "leaves as a man", having spent so long playing for the Catalan giants.
"I will move on and carry you all in my heart forever," he said. "It's been a wonderful 22 years, full of pride, and it's been a pleasure to represent this club.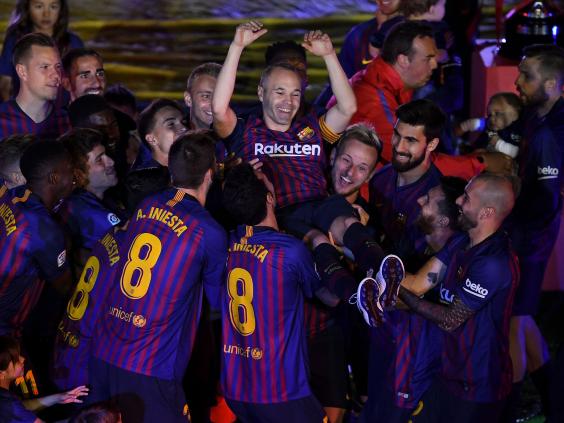 "I thank you for all the love and respect that you've given me since I arrived as a child, I now leave as a man."
Barcelona boss Ernesto Valverde felt it was only right to give the midfielder the send-off he deserved by replacing him late in the game with Paco Alcacer.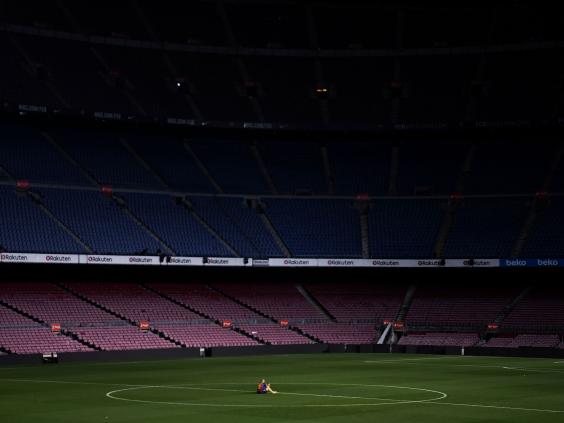 "We wanted to compete and win, but today was Andres' day and the crowd made it special," Valverde added. "I wanted to change things at the end of the game, to coincide with Leo (Messi) on the field. It was the right moment.
"These types of players will be talked about long into the future. They are unrepeatable, historical players that everyone will remember."
Comments
comments